Web E-Commerce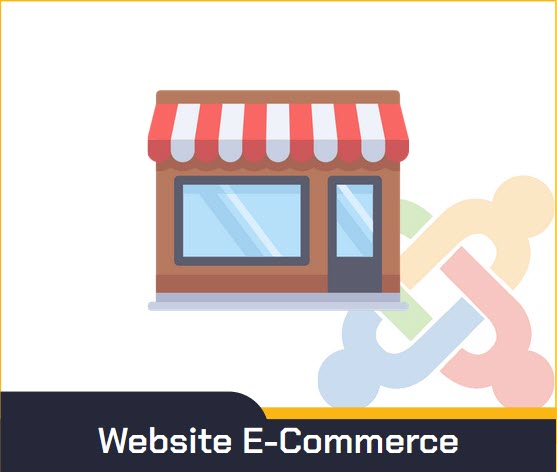 ---
      Want to do E-Commerce business does not require IT knowledge, it can have a website selling their own easily. The site is ready to use, easy to use, full functionality, responsive design, every platform supports every display. Browse for all types of business services. Can pay for multiple channels.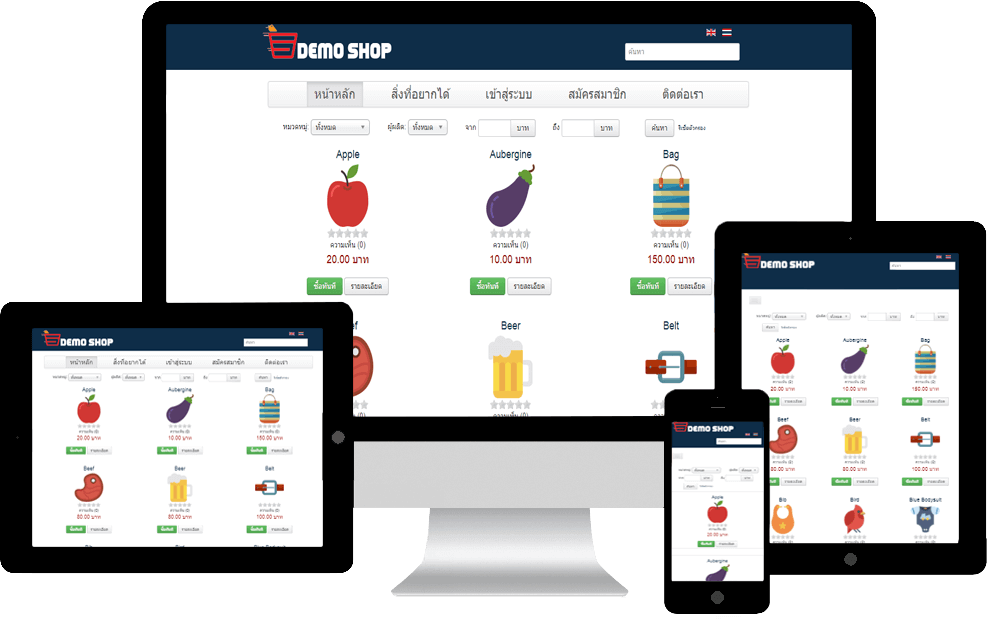 Responsive Website
BuildinStore has developed a Responsive system to support display by screen size or active device. The content of the site will remain intact whether viewed on Smart Phone, Tablet, Notebook and Computer.
Multilanguage Site
WebSite E-Commerce systems that support more than one language do not support just one or two languages, but more than that, each language can be configured to look different. first And each language supports Search Engine integration.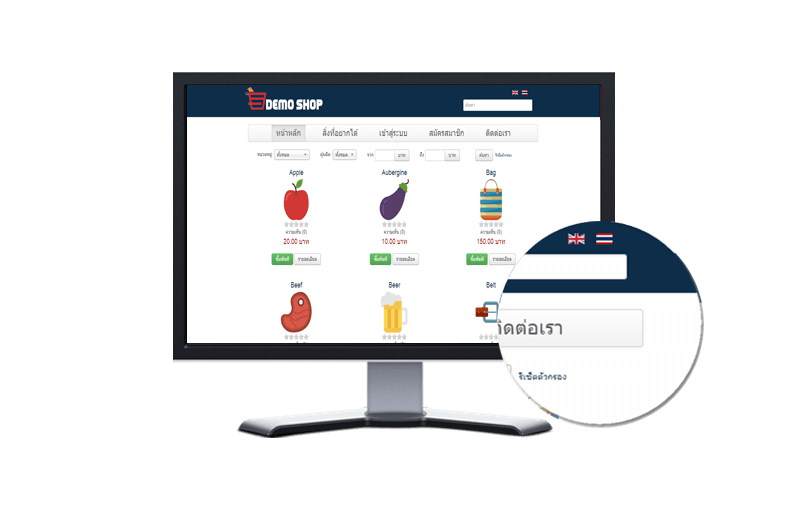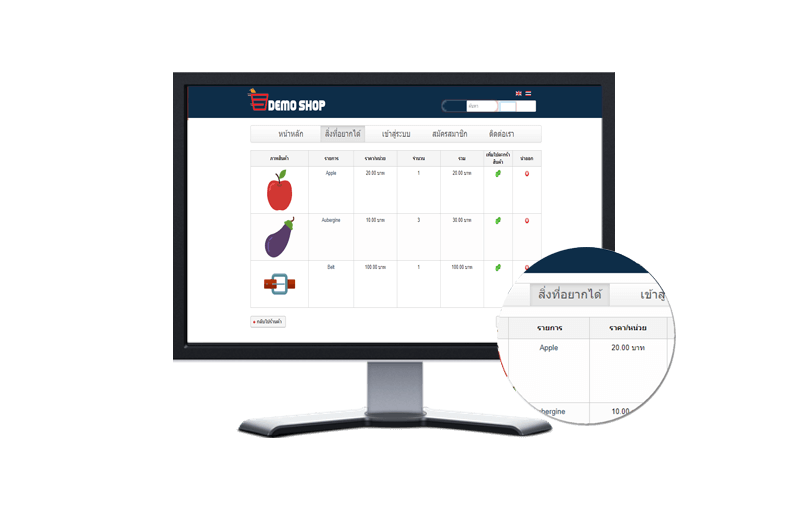 Wish List
Supports adding Wish List This makes it easy to manage user purchases. Can add favorites to any product.
Support SEO
The system supports SEO (Search Engine Optimize) to put the first page of Google search.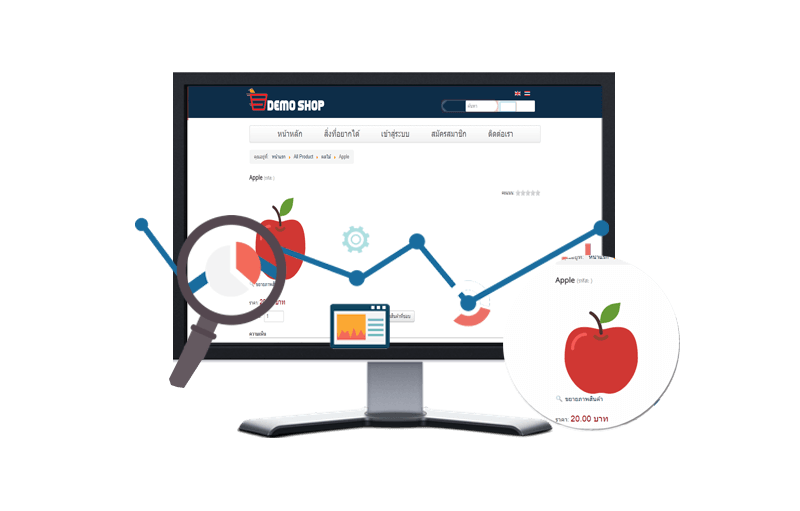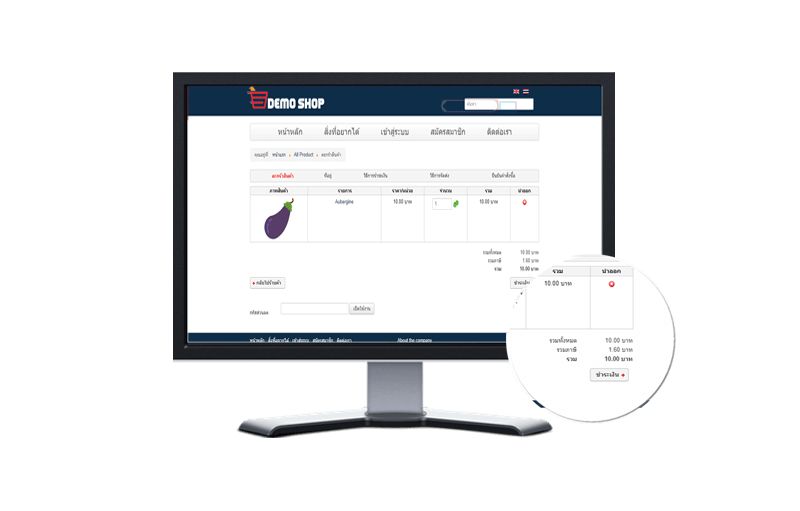 Online shopping cart system shopping cart
Increased online ordering functionality. It will be a simple process from picking up the product until payment.
Module On Page
Backdoors can be configured to display or not display modules on the page. Help make the web very flexible.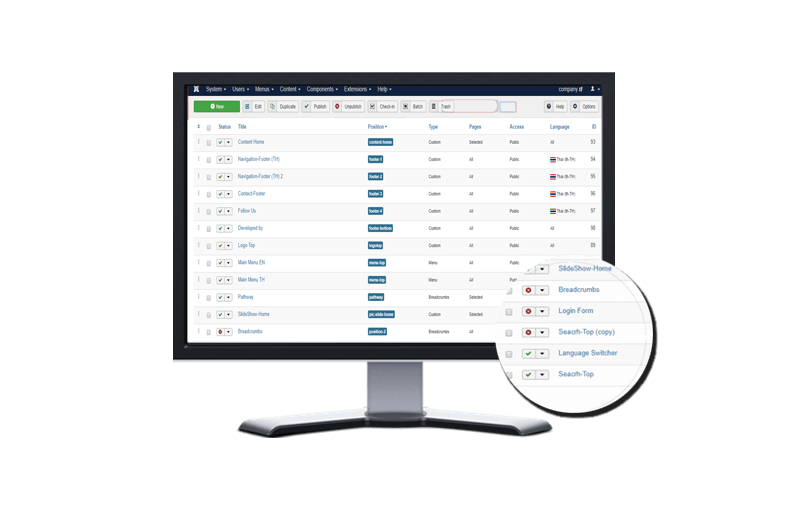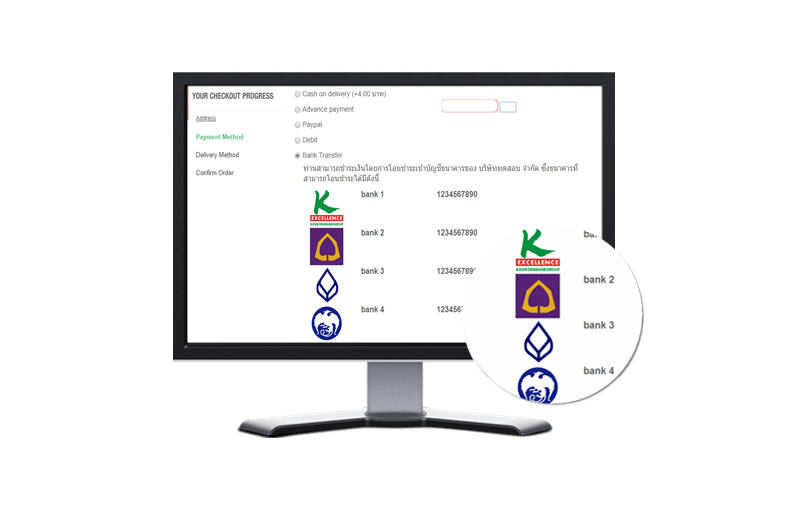 Supports payment through a variety of channels.
Online shops can accept payments using credit cards. Debit or online bank account or Paypal allows customers to select a convenient payment channel.
More systems.

Set up websiteUpdate website Set up email to receive information. 
Article system Add content to the article on the site. To present website information easily.
File management Easy file management and Supports many file types such as .jpg .png pdf etc.
Pictures and videos ใAdd a photo or video to your website. Make the site look more beautiful.
Text Editor Create and edit text On the web by writing more HTML code.
Add languages Supports multiple languages. On your site
Gallery Manage photo album - activities Or set up a related album system
Contact Us Add contact info, contact form, contact form Modify the format as desired.
Free Support Customer Advisory Services Cover all sections about the site.
Free Support บริการให้คำปรึกษาลูกค้า ครอบคลุมเกี่ยวกับส่วนงานเว็บไซต์ทั้งหมด