Website Company
---
      No need for IT knowledge, it can have a website of its own, and easy to use. Spend Over Hiring Web Development!
Responsive Website
BuildinStore has developed a Responsive system to support the display of the screen size or the device used. The content of the site will remain intact, whether viewed on Smart Phone, Tablet, Notebook and Computer.
Slideshow
Introduce your website. Tell stories or announcements. The website is characterized by a full screen Slideshow can automatically change the picture. And set the display time.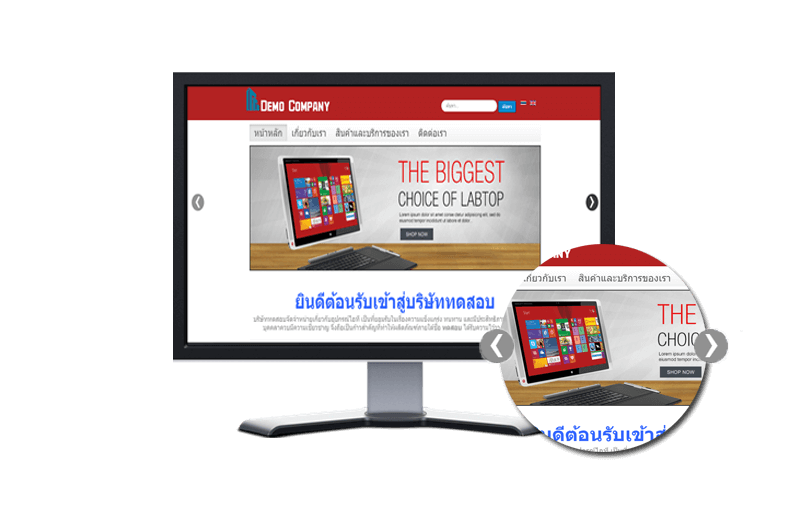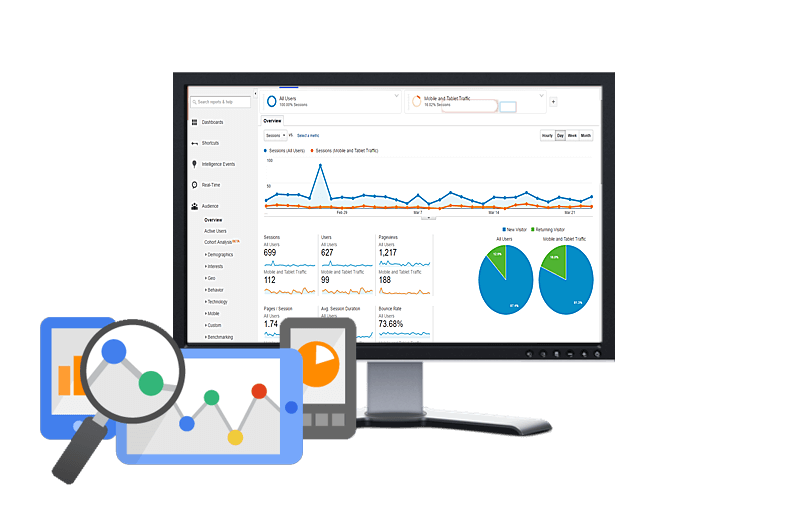 Google Analytics
Supports Google Analytics Code to store site statistics. To analyze traffic statistics through Google Analytics.
Support SEO
SEO (Search Engine Optimize) to the site to the first page of Google search.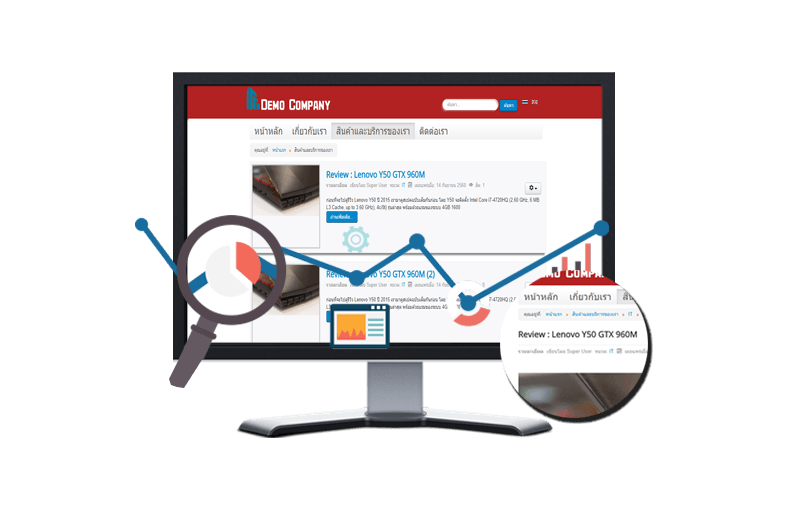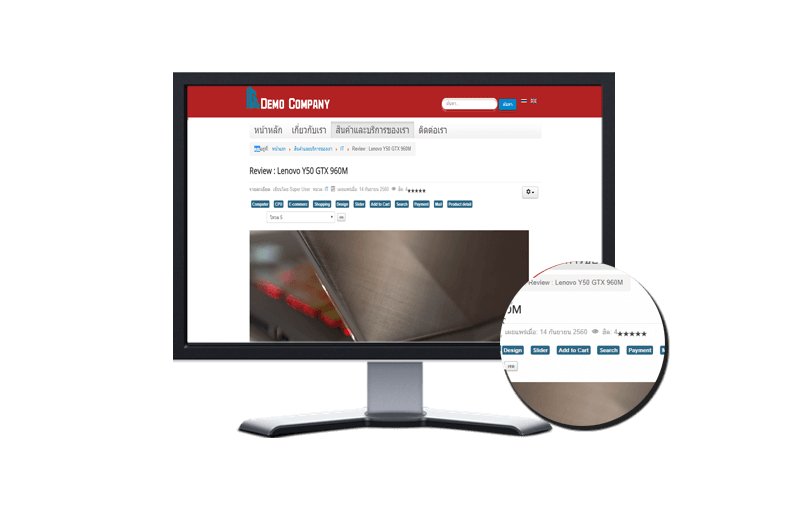 Tags
For unlimited data connection. Allows the application to access the same group of information is not difficult, such as List page by the text tag used or related articles under the Tag.
Module On Page
Back-end systems can be configured to display or not display modules on the page. Help make the web more flexible.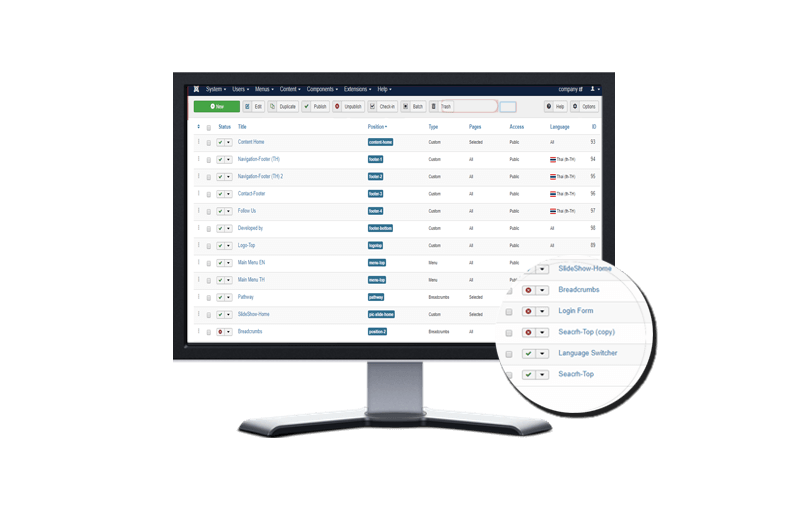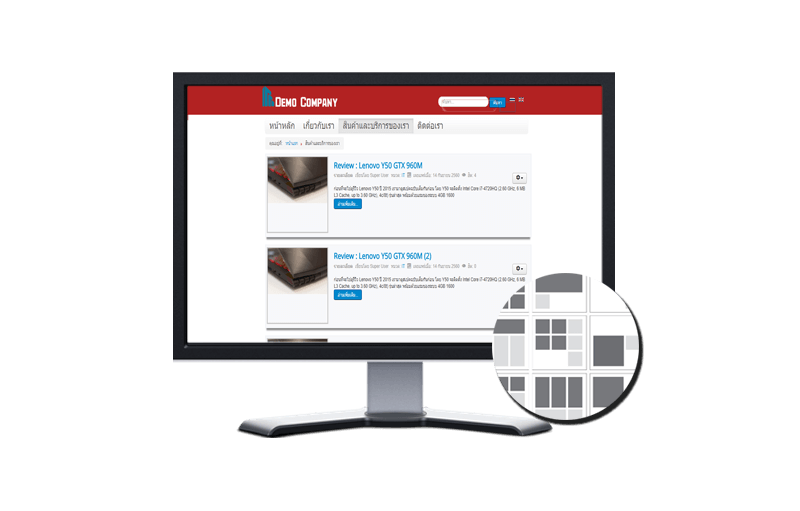 Page Layout Display List
Schedule multiple page views. And show many items per page. I have a list of pages that fit the category of content used.
Apply Through The Website
Just installed, it can be used to recruit staff immediately. The initial value of the Mappform Form is set to facilitate easy and fast user.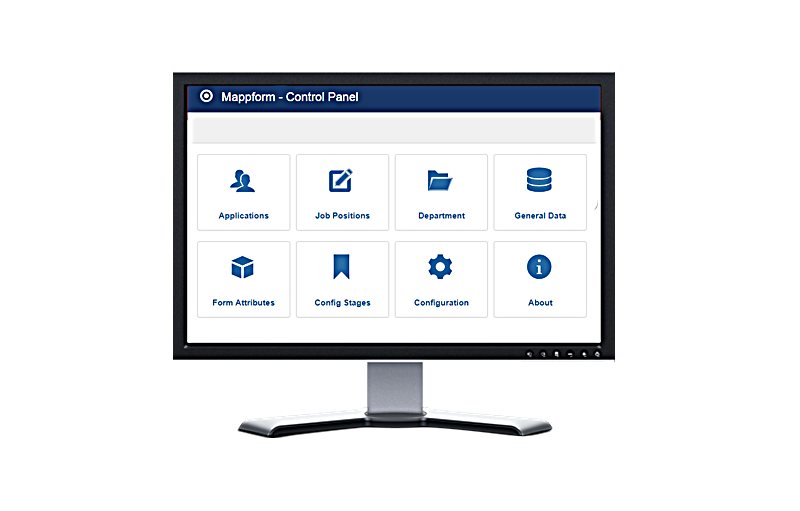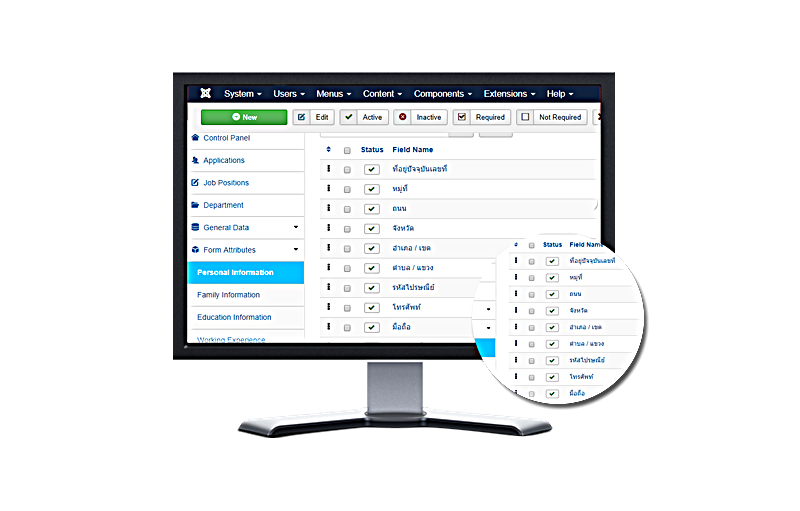 Form Flexible Design.
Forms that can be customized and customizable. With flexible form data forms, it is possible to design, add, edit, and delete fields as needed.
Thumbnail Job Position 
Thumbnail view of job site by job category, job details and job button. Make it beautiful and easy to apply.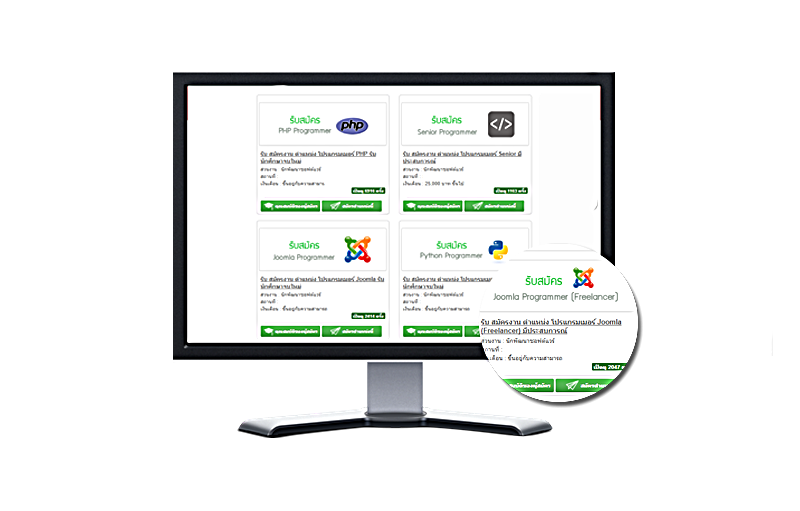 Apply Through The Website Quickly.
The design makes it easy to apply. Just fill out the application form and submit the application form. It can send information to the candidate to decide immediately.
Manage Unlimited Job Information.
To apply for multiple positions. Easy-to-manage management features like Job Positions, Job Add, Job Modify, Delete, Unlimited Job Information, Job Placement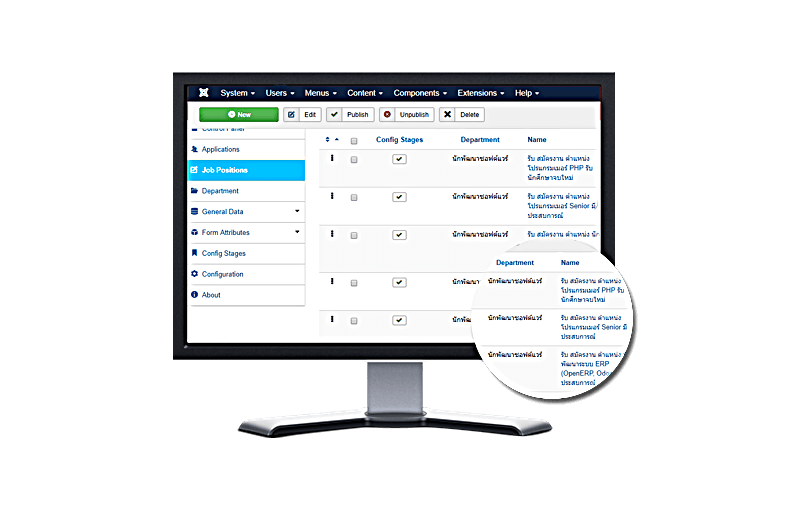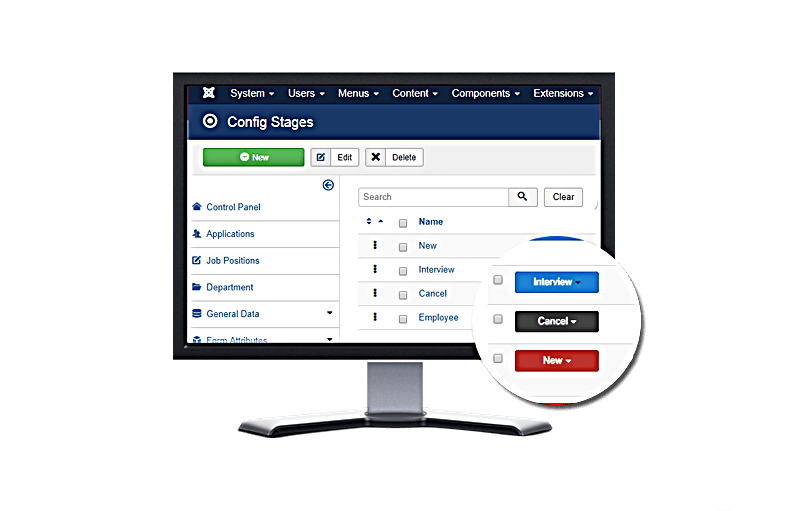 Manage Job Application Status
Config Stages 4 Status New, Interview, Cancel, Employee Manage Add, Edit, Delete Status, Give Supervisor Status Determine Job Applicant Submit Job Application From Job Application Form Website
Upload Pictures And Files
Uploading photos of candidates and supporting documents is easy. By setting upload uploads and uploads, you can configure additional settings from the initial settings.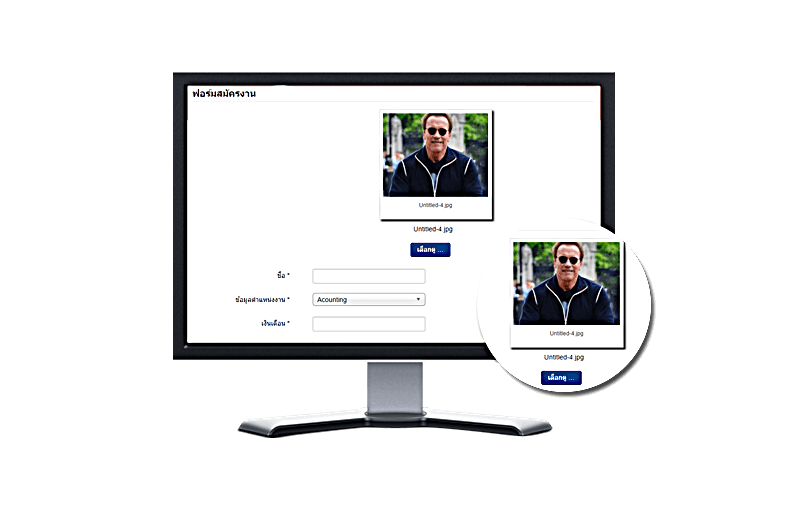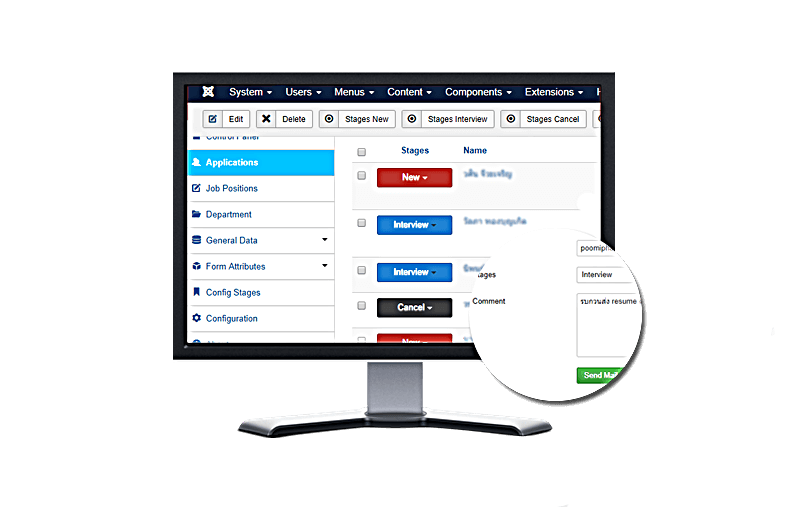 Comment Applicant
A channel for commenting on each job applicant's application form for the administrator to retain information for deciding on employee admissions.
Job Alert by Email
E-mail alert job candidates immediately apply. With On / Off setting, notifications are set to E-mail notifications.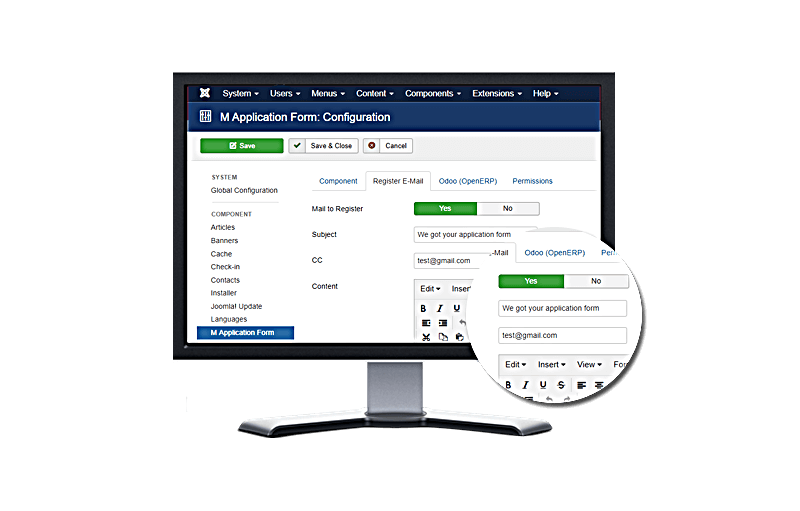 Send Resume Iformation to OpenERP Automatically
Connect Jobseeker's Data Into Odoo or OpenERP Just Set Up Turn on / off connection with Configuration
More systems

Set up site Update website Set Up Email Receive Dat
Article system Add content to the site. To present the website information easily.
File management Easy file management and Supports many file types such as .jpg .png pdf etc.
Images and Videos Include pictures or videos on the site. Make a website look more beautiful.
Text Editor Create and edit text On the site by writing more HTML code.
Add Language Support for multiple languages. On your site
Gallery Photo Albums - Activities Or set up a related album system.
Social Marketing Tools Popular social connections like Facebook, G +, Line
Contact Us Add contact info, contact form, back Modify the format as you want.
Free Support Customer Service Cover all sections of the site.